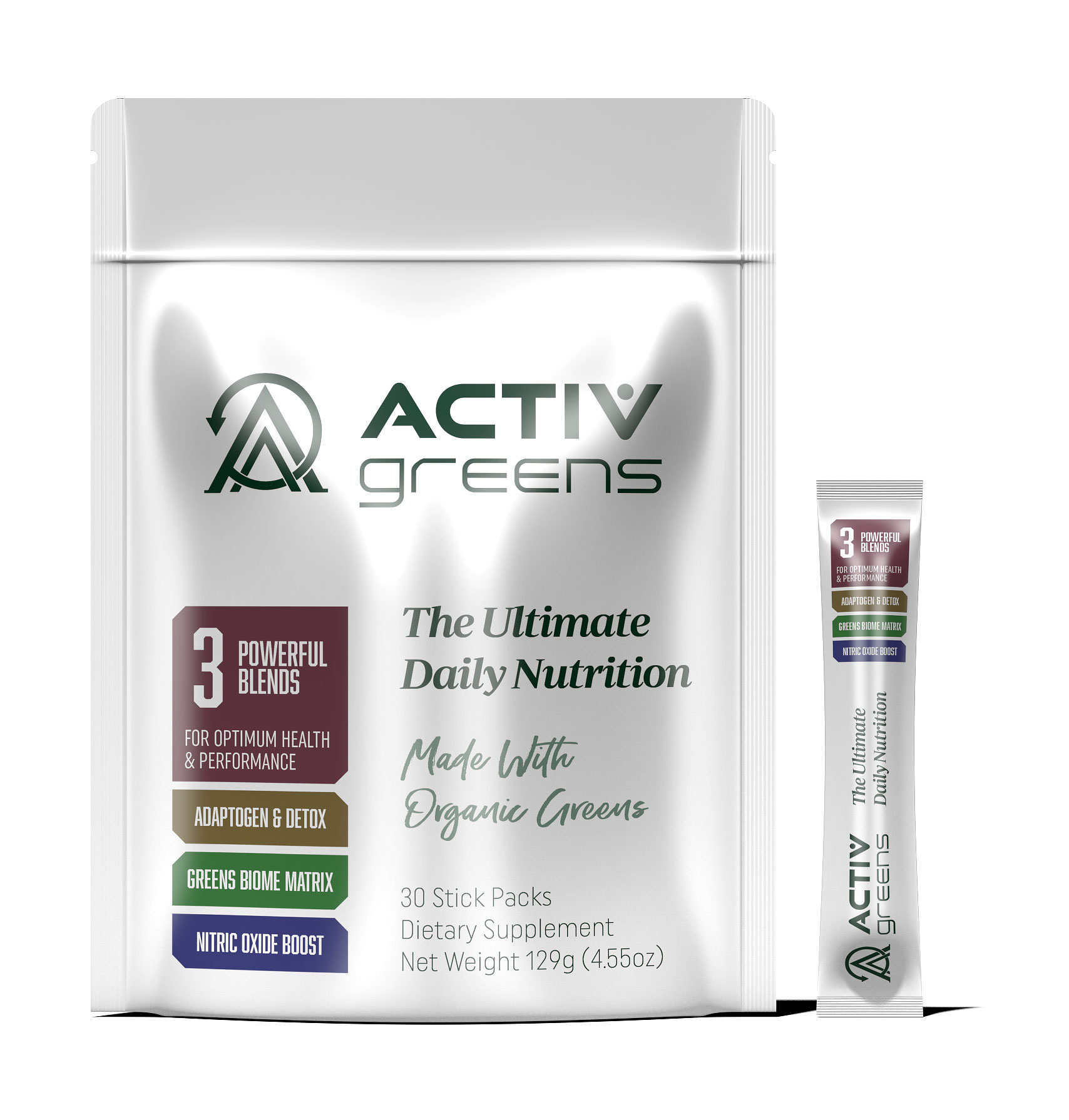 ACTIV GREENS from Against All Odds is a science-based cardio-health green drink that tastes absolutely divine and is loaded with bioavailable nutrients that the body needs for optimum health and performance.
70 vitamins, minerals, and whole-food sourced nutrients combined with our proprietary cardio blend in one convenient daily serving.
One scoop, 8 ounces of water. It's all you really need. Really.
Learn More